Low Pressure Equipments (Cartridge System)
Available in full range of colors, the Ameraguard Spray-On Lining is the best protection for your application needs. Industry proven and until now applied only with expensive equipment; the Armaguard is the most economical solution to professional grade applications where an anti-skid, chemical resistant,abrasion proof lining is absolutely necessary.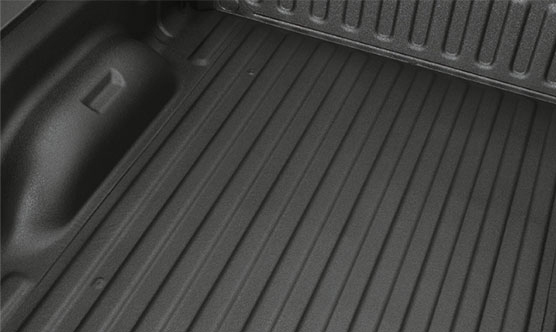 Applications
The Armaguard 100% solids linings which are ideal for spray-on bedliners, 4x4's, restoration projects, trailers and containment area, flooring, industrial and marine applications. The Armaguard system is an easy solution for sprayed-on bedliner repairs and coating jobs.
HYBRID Coat

Armaguard HYBRID Coat is a 100% solids, two component, polyurea hybrid coating. HYBRID Coat is primarily used for lining truck beds, van and SUV interiors or the repair of existing sprayed on bedliners. Other automotive uses include undercoating and rocker guard protection. HYBRID Coat also works well as a protective coating on utility trailers, horse and boat trailers. Contains no volatile organic compounds (VOC's).
Environmentally Friendly
The 100% solid two component, Armaguard does not contain any solvent or VOC's and it can be shipped by UPS or any other common carrier
Easily Mobile
The Armaguard is the lightest spray-on hybrid polyurea system available, making it ideal for mobile applications where other machines can not deliver. The Armaguard system is completely air driven, no electricity needed.
Low Cost Replacement Parts
Due to the extreme self contained simplicity of the Armaguard system, it has very few replacement parts and the parts that need to be replaced are inexpensive. No need to replace hoses, fittings, pumps or expensive equipment.
Low/No Maintenance & Cleanup
All equipment parts that come in contact with the hybrid polyurea are quickly and easily removable and disposable making the Armaguard system a dream to work with
High UV Stability
Armaguard is one of the highest UV protection bedliner available in the industry